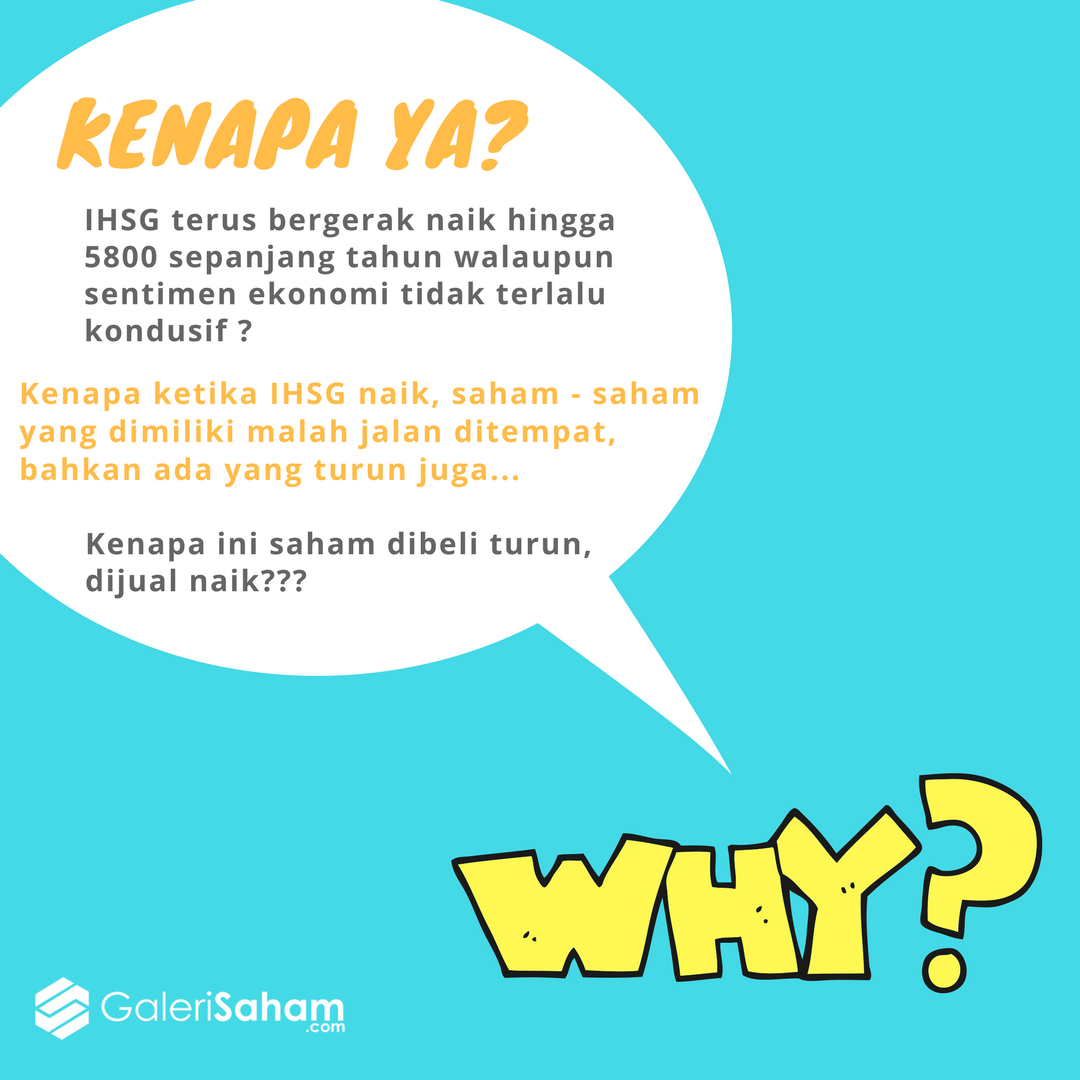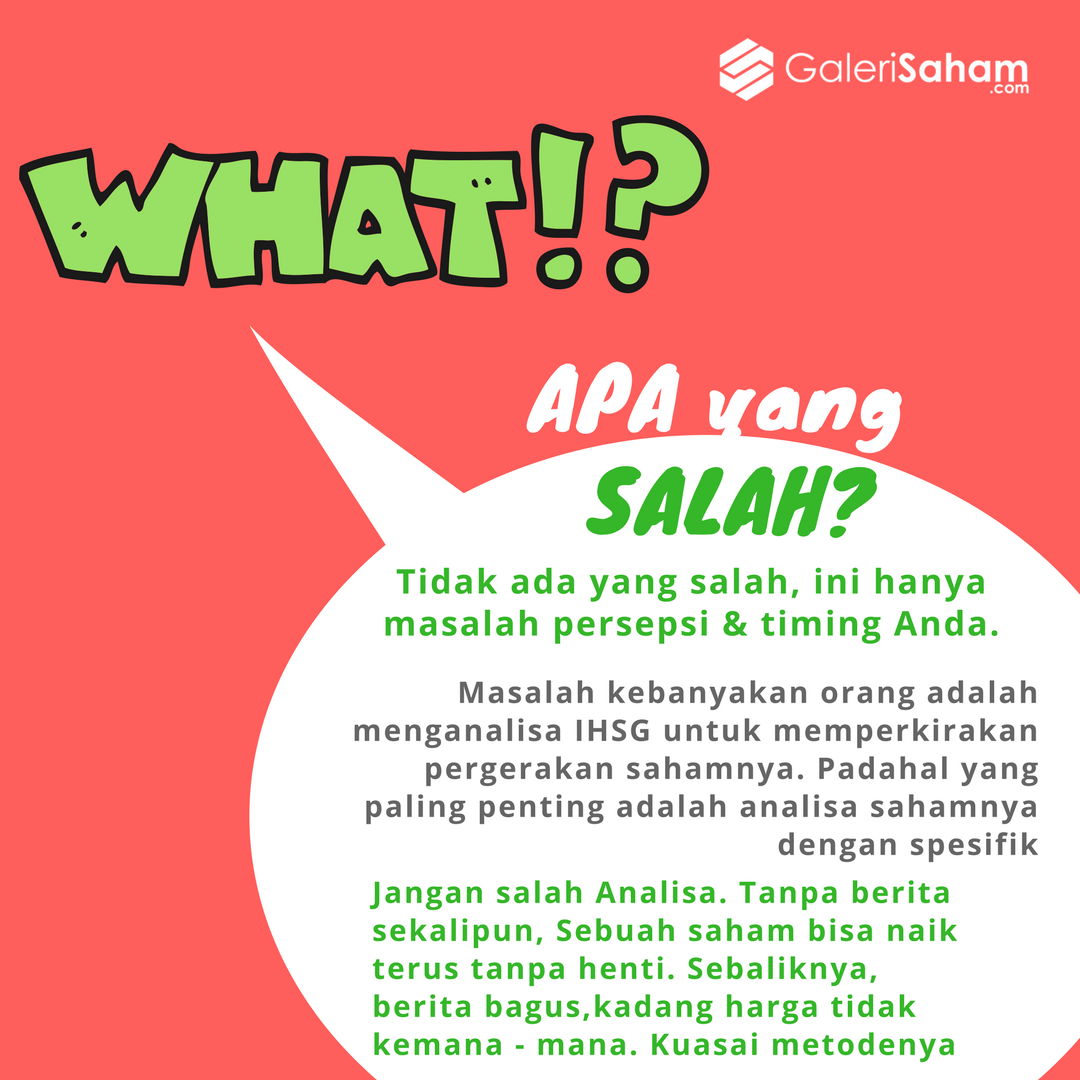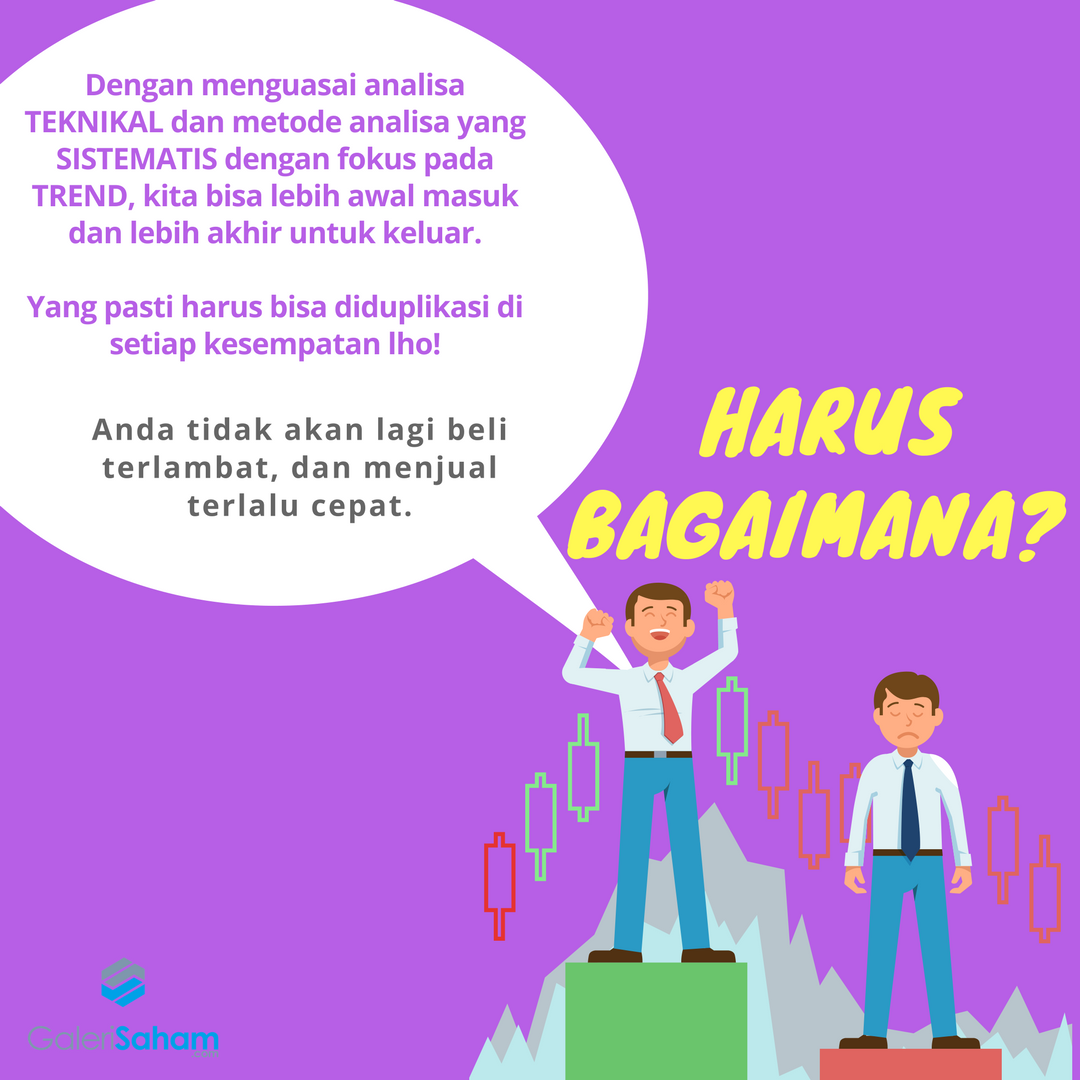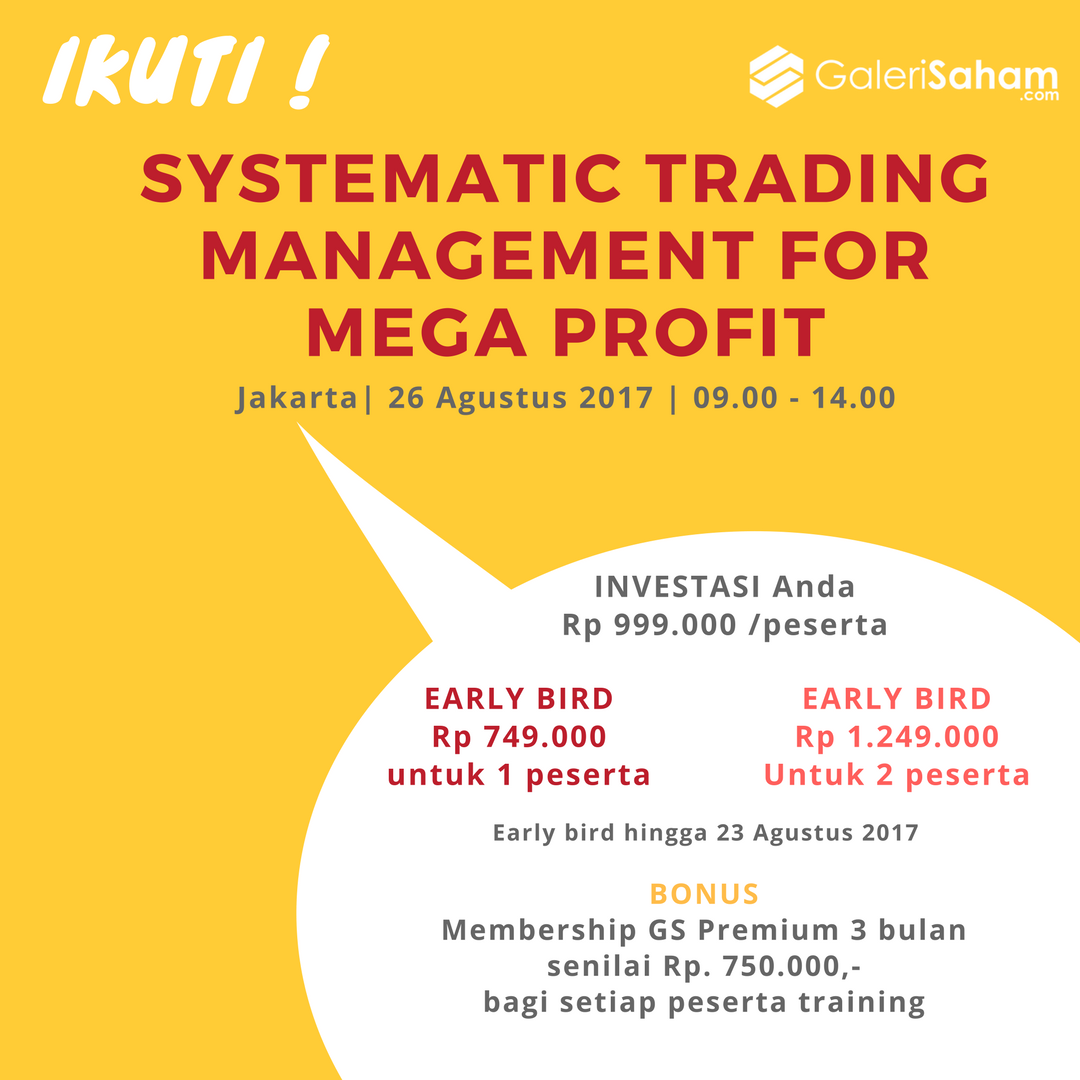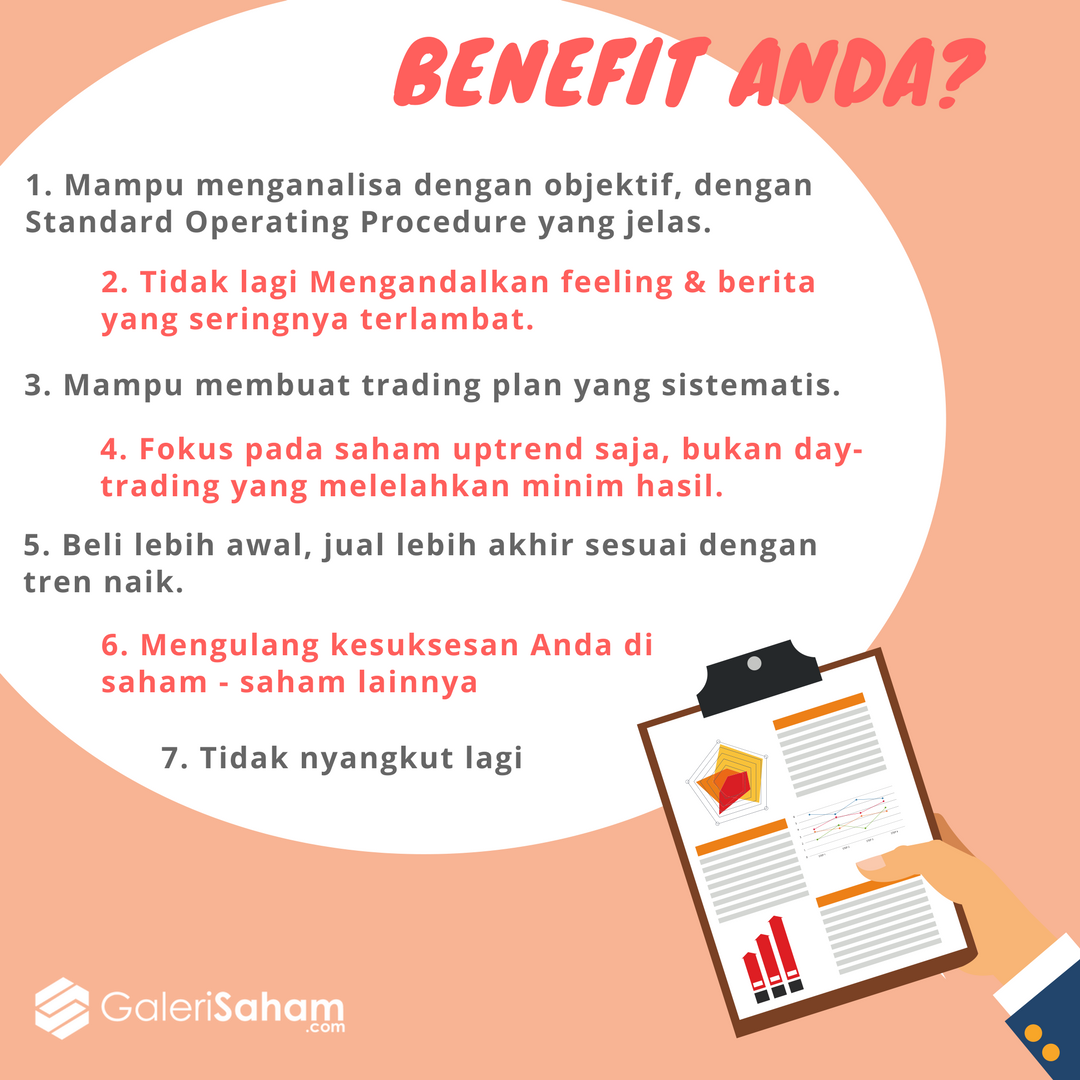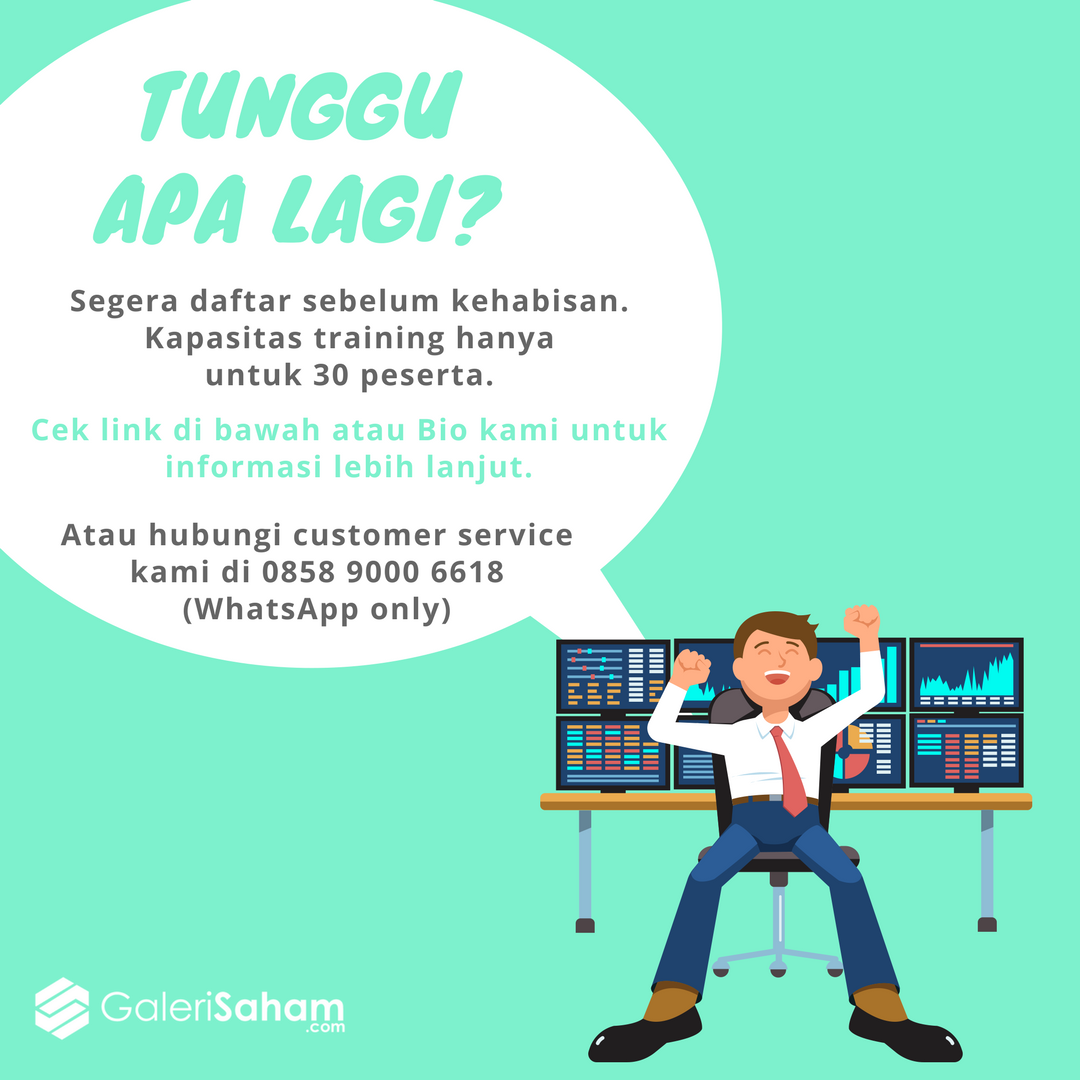 Berikut adalah informasi training yang akan diadakan pada hari Sabtu, 26 Agustus 2017:
.
SYSTEMATIC TRADING MANAGEMENT* 
for MEGA Profit

– Mempersiapkan trading strategy secara sistematis dengan fokus utama pada trend (Trend Optimizing Method) –
.
*Apa itu Systematic Trading Management?
Metode analisa & trading yang dapat membantu persiapan anda dari perencanaan awal trading, implementasi di pasar, hingga exit strategy dengan fokus pada keuntungan maksimum & transaksi minimum. Transaksi anda akan memiliki SOP (Standard Operating Procedure) yang jelas dan dapat diduplikasi pada setiap kesempatan. (Cek selengkapnya mengenai Systematic Trading Management di website kami disini)
.
JADWAL:
Sabtu, 26 Agustus 2017
09.00 – 14.00
.
LOKASI:
Aston Kuningan Suites
Jl. Setiabudi Utara Raya  (seberang Four Season)
Kuningan, Jakarta 12920
Indonesia
.
KAPASITAS:
Maksimal 20 peserta saja
.
APA YANG AKAN ANDA DAPATKAN?
SPECIAL! 1 jam sesi tanya jawab apapun seputar market.
Psychology Management : How to make money & survive in stock market?
Trend identification & price targeting method
Dynamic technical analysis untuk berbagai kondisi pasar
Analisa teknikal dengan fokus untuk memaksimalkan profit
Bagaimana meraih profit maksimum dengan transaksi minimum
Technical Indicators for powerful trading tools
How to recover your losses
+Systematic Trading Management 123
1.How to track the good trending stock?
2.How to plan your effective & profitable trade?
3.How to automate your trading plan?
Anti – Crisis
.
COURSE LEVEL:
Intermediate to Expert
khusus bagi yang sudah pernah (minimal 3 bulan) bertransaksi saham
.
INVESTASI:
Rp. 999.000,- / 1 orang atau Rp. 1.499.000,- / 2 orang
.
– EARLY BIRD* – 
Rp. 749.000,- / 1 orang atau Rp. 1.249.000,- / 2 orang
*Early Bird: paling lambat hari Rabu, 23 Agustus 2017 jam 21.00

.
BONUS:
Membership GS Premium (3 bulan) senilai Rp. 750.000,- / peserta
*Bonus diberikan bagi peserta yang hadir, setelah acara berlangsung
.
PRESENTED BY:
Rio Rizaldi, CFP®
Founder of GaleriSaham.com
.
Tunggu apa lagi? Pastikan tahun ini menjadi momen luar biasa bagi investasi saham anda!