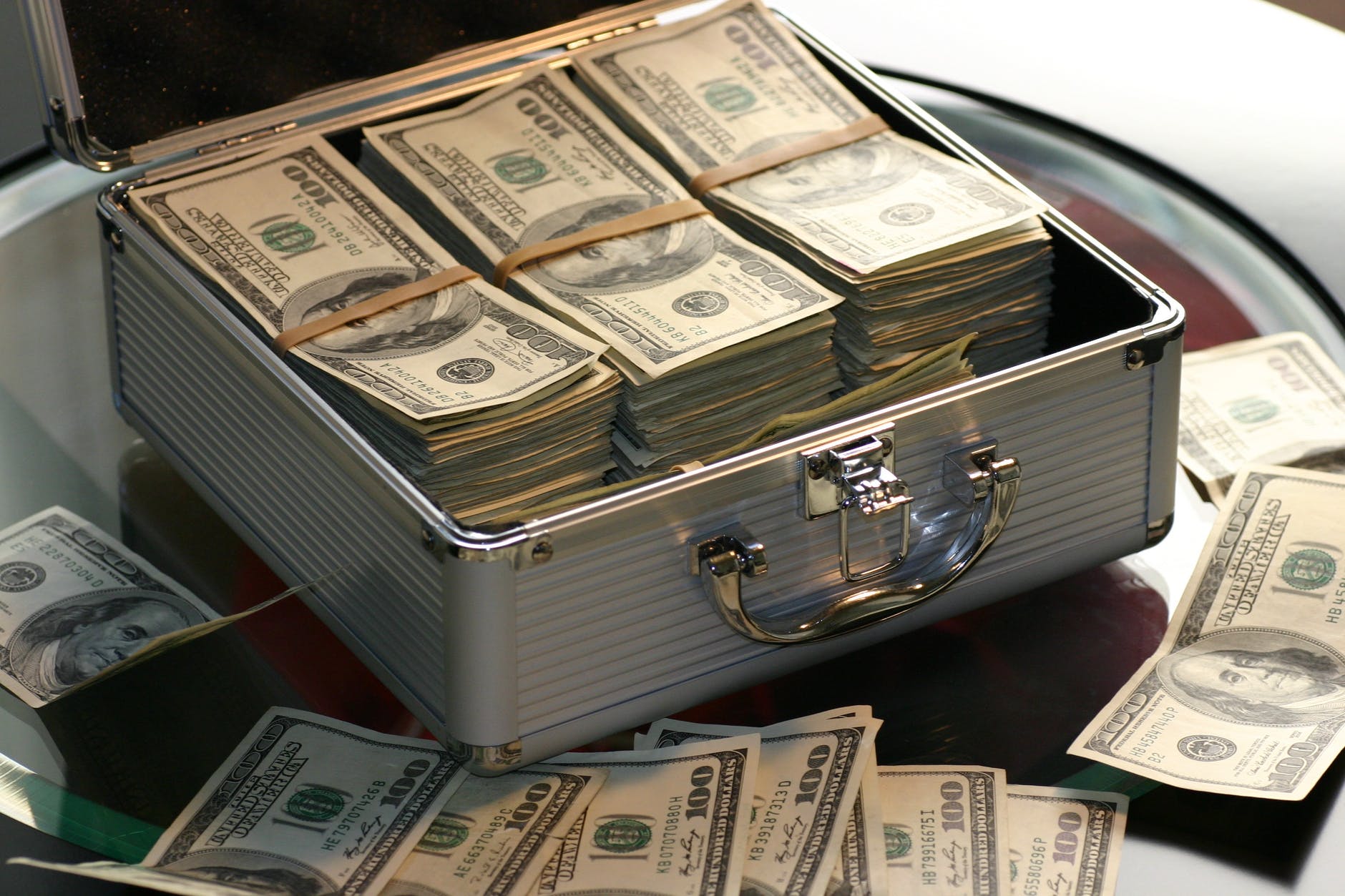 Kalo kata Warrent Buffett "Never depend on single income. Make investment to create a second source"
Ingat, zaman terus berubah. Cara meraih pendapatan tambahan juga semakin banyak. Jika dahulu kita harus mempunyai modal yang besar untuk sekedar sewa tempat usaha, peralatan, dan datengin barang dari supplier, sekarang kita bisa membeli bisnis orang dengan modal yang minim, seperti yang dilakukan investor-investor kelas dunia. Kita juga bisa membeli #SahamJagoan yang akan IPO di bursa.
Sudah saatnya kita buka mata mencari pendapatan sendiri dari sumber yang lain.
Yang bisa memberi kita 2 pendapatan ini bersamaan:
Passive income.
Capital gain.
Investasi di pasar saham sangat bisa memberikan 2 hal di atas secara bersamaan. Asal Kamu tidak salah jalan.
Di pasar saham:
Kita bisa melakukan jual dan beli saham layaknya para pedagang, atau
Kita bisa beli layaknya konsep membeli property dan mendapatkan passive income.
Tapi ingat kembali prinsip ini ya :
"If you don't find a way to make money while you sleep, you will work until you die" Warrent Buffett.
'Until you die' berarti setelah anda pensiun pun Anda masih harus tetap bekerja mencari uang, atau keluarga anda yang harus bekerja total mencari uang untuk Anda.
Jadi jangan hanya fokus berdagang saja, namun kamu harus juga membangun asset yang memberikan passive income. Dan ini sebenarnya bisa diraih dari pasar modal. Pasar dimana modal berputar membentuk asset meningkat dari waktu ke waktu, asal mengerti caranya.
Kalau kamu ingin membeli saham layaknya pedagang, maka kamu harus mengerti tentang trend nya:
Saham yang pergerakannya konsisten.
Saham yang likuiditasnya bagus.
Saham yang predictable.
Lalu kalau kamu membeli saham hanya ingin simpan layaknya properti, maka kamu harus mengerti :
Apakah bisnisnya mencetak laba dari tahun ke tahun?
Apakah labanya terus meningkat dalam jangka panjang?
Apakah bisnisnya selalu membagikan dividen dari tahun ke tahun?
Sebelum kamu terjun ke dunia saham, pastikan apakah kamu membeli saham layaknya seorang pedagang atau ingin simpan layaknya properti?
Make more money in stock market bersama Galerisaham. Buka rekening saham, Anda disini. dan Anda akan mendapatkan layanan terbaik untuk mendukung rencana keuangan dan masa depan Anda.