Betapa pentingnya anda memiliki mindset yang benar!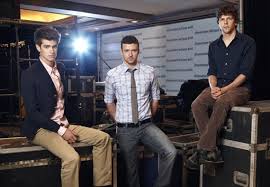 Apakah teman – teman pernah menonton film: The Social Network yang mengisahkan awal berdirinya Facebook? Terdapat pertemuan antara Mark Zuckerberg, Eduardo Saverin, dan Sean Parker ketika Facebook masih 'kecil'.
Ada yang menarik dari dialog mereka…
Eduardo yakin dan cukup memaksa untuk mulai 'komersialisasi untuk mencari keuntungan' dari Facebook. Ia puas dengan pertumbuhan pengguna dengan ekspektasi valuasi (dalam benaknya) 1 juta US Dollar.
Apa yang terjadi? Sean Parker (tentunya yang paling berpengalaman) menyebutkan bahwa sebaiknya jangan (komersialisasi). Kita belum tahu akan sebesar apa Facebook ini. Saat sedang tumbuh, jangan diganggun dengan 'iklan'. We don't know how big will it be. Don't stop the party too early, dan Mark pun setuju. Di benak Sean, nilai Facebook adalah 1 miliar US Dollar! atau 1000x nilai Eduardo! Sebuah visi yang luar biasa bukan?
Akhirnya, tahun 2012 Facebook IPO, dengan nilai berapa? Yap, hampir 100 Miliar US Dollar. 100.000x perkiraan Eduardo, 100x perkiraan Sean. Menakjubkan bukan?
Apa makna yang bisa kita ambil dari kisah di atas?
Komersialisasi atau profit generation, Istilah di saham adalah take profit / profit taking. Facebook kala itu dengan traffic terus meningkat dapat dianalogikan seperti saham anda yang sedang strong uptrend.
Jika anda merasa cepat puas, anda akan terburu – buru untuk mengambil keuntungan. Tetapi jika anda mampu mengikuti tren, fokus, dan mampu menahan ego anda, maka anda akan mendapatkan nilai saham uptrend anda bagaikan nilai facebook sekarang!
Ingat, ketika anda memiliki saham uptrend, perlakukan saham anda seperti Mark atau Sean, bukan seperti Eduardo. Simpan selama hal tersebut memungkinkan. Follow the trend, the euforia, the party.
Sebaliknya, jika saham anda downtrend / kurang menjanjikan, berlakulah seperti Eduardo. Jual sesegera mungkin:)
Semoga cerita di atas bisa menginspirasi teman – teman semua, have a profitable trade!
—
Mari bergabung ke free mailing list kami untuk mendapatkan rekomendasi saham harian. Kirim email kosong ke galerisaham-subscribe@yahoogroups.com