Galeri Saham | Investasi Saham | Analisa Saham | Rekomendasi Saham | Belajar Saham
Berikut kami sajikan artikel dari CNBC mengenai sistem perbankan di berbaai belahan dunia yang memiliki exposure ke negara – negara eropa yang bermasalah (PIIGS). PIIGS adalah singkatan dari kelompok negara Portugal, Italy, Ireland, Greece, dan Spain. Selamat membaca, semoga berguna.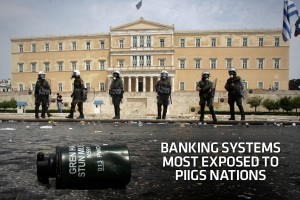 Nations Most Exposed To The PIIGS
The European sovereign debt crisis continues to rattle global markets as uncertainty over austerity measures and a proposed bailout have people questioning whether the Eurozone will be able to survive more financial trauma.
At the center of concerns are the "PIIGS" nations – Portugal, Italy, Ireland Greece and Spain – heavily indebted countries in danger of default that could trigger an economic domino effect around the globe.
In an April 2010 report, the Swiss-based Bank for International Settlements (BIS), a clearinghouse for world's central banks – reviews central bank data and reveals the countries that are the most exposed to European turmoil, specifically in their banking systems. The numbers presented here take into account foreign claims – investments in the form of loans and bonds that have arisen from PIIGS nations – that are held by international banks headquartered outside the individual countries. If a government defaults on debt, it could carry catastrophic consequences for the country's economy, with the potential to seriously devalue – or potentially wipe out – these assets.
For the context of this report, CNBC.com has compared the exposure of countries to the size of their respective financial systems for a percentage of total direct exposure. The exposure numbers only include data from international banks, and does not account for insurance companies or other financial firms.
So, which countries are most exposed to the PIIGS? Click ahead for a country-by-country breakdown.
By Paul Toscano
Posted 7 May 2010
1. Australia
Banking Sector Asset Exposure: .08%
Total PIIGS Exposure: $1.73 billion
Size of Financial Sector: $2.150 trillion
Direct Banking Sector PIIGS Exposure*
Portugal: $108 million
Ireland: N/A
Italy: N/A
Greece: $28 million
Spain: $1.6 billion
*Figures are rounded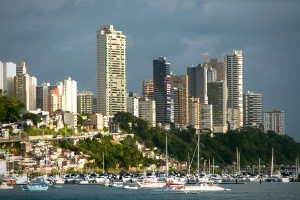 2. Brazil
Banking Sector Asset Exposure: 0.198%
Total PIIGS Exposure: $3.11 billion
Size of Financial System: $1.57 trillion
Direct Banking Sector PIIGS Exposure*
Portugal: $1.13 billion
Ireland: $49 million
Italy: $454 million
Greece: $5 million
Spain: $1.48 billion
*Figures are rounded
3. Greece
Banking Sector Asset Exposure: 0.2%
Total PIIGS Exposure: $1.36 billion
Size of Financial Sector: $456.39 billion
Direct Banking Sector PIIGS Exposure*
Portugal: $105 million
Ireland: $804 million
Italy: $13 million
Greece: N/A
Spain: $434 million
*Figures are rounded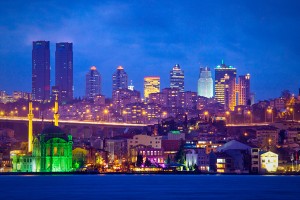 4. Turkey
Banking Sector Asset Exposure: 0.22%
Total PIIGS Exposure: $1.2 billion
Size of Financial Sector: $541 billion
Direct Banking Sector PIIGS Exposure*
Portugal: $2 million
Ireland: $111 million
Italy: $630 million
Greece: $388 million
Spain: $68 million
*Figures are rounded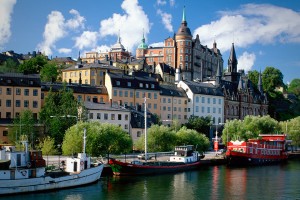 5. Sweden
Banking Sector Asset Exposure: 0.983%
Total PIIGS Exposure: $14.29 billion
Size of Financial System: $1.454 trillion
Direct Banking Sector PIIGS Exposure*
Portugal: $469 million
Ireland: $4.686 billion
Italy: $2.602 billion
Greece: $684 million
Spain: $5.85 billion
*Figures are rounded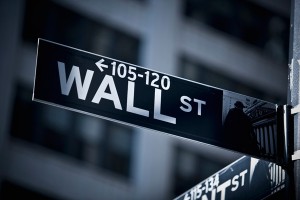 6. United States
Banking Sector Asset Exposure: 1.57%
Total PIIGS Exposure: $186.69
Size of Financial Sector: $11.827 trillion
Direct Banking Sector PIIGS Exposure*
Portugal: $4.99 billion
Ireland: $58.55 billion
Italy: $53.79 billion
Greece: $16.65 billion
Spain: $52.70 billion
*Figures are rounded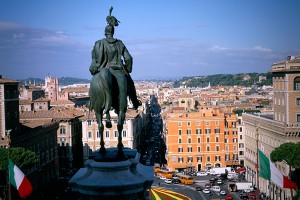 7. Italy
Banking Sector Asset Exposure: 1.93%
Total PIIGS Exposure: $63.12 billion
Size of Financial System: $3.26 trillion
Direct Banking Sector PIIGS Exposure*
Portugal: $6.74 billion
Ireland: $18.35 billion
Italy: N/A
Greece: $6.92 billion
Spain: $31.10 billion
*Figures are rounded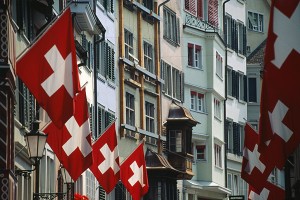 8. Switzerland
Banking Sector Asset Exposure: 2.05%
Total PIIGS Exposure: $58.687 billion
Size of Financial System: $2.855 trillion
Direct Banking Sector PIIGS Exposure*
Portugal: $3.86 billion
Ireland: $16.53 billion
Italy: $16.39 billion
Greece: $3.64 billion
Spain: $18.26 billion
*Figures are rounded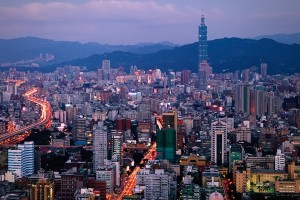 9. Chinese Taipei (Taiwan)
Banking Sector Asset Exposure: 2.32%
Total PIIGS Exposure: $4.32 billion
Size of Financial System: $185.59 billion
Direct Banking Sector PIIGS Exposure*
Portugal: $45 million
Ireland: $3.77 billion
Italy: $243 million
Greece: $71 million
Spain: $192 million
*Figures are rounded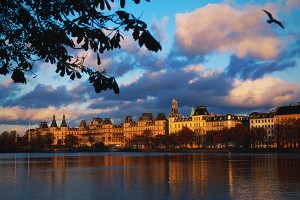 10. Denmark
Banking Sector Asset Exposure: 2.39%
Total PIIGS Exposure: $24.04 billion
Size of Financial System: $1.004 trillion
Direct Banking Sector PIIGS Exposure*
Portugal: $283 million
Ireland: $20.75 billion
Italy: $513 million
Greece: $182 million
Spain: $2.31 billion
*Figures are rounded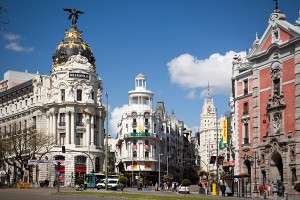 11. Spain
Banking Sector Asset Exposure: 3.65%
Total PIIGS Exposure: $149.8 billion
Size of Financial System: $4.101 trillion
Direct Banking Sector PIIGS Exposure*
Portugal: $86.08 billion
Ireland: $15.66 billion
Italy: $46.79 billion
Greece: $1.27 billion
Spain: N/A
*Figures are rounded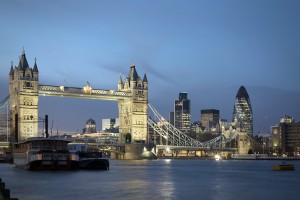 12. United Kingdom
Banking Sector Asset Exposure: 4.53%
Total PIIGS Exposure: $417.86 billion
Size of Financial Sector: $9.223 trillion
Direct Banking Sector PIIGS Exposure*
Portugal: $24.26 billion
Ireland: $187.51 billion
Italy: $76.87 billion
Greece: $15.09 billion
Spain: $114.14 billion
*Figures are rounded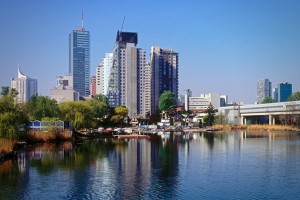 13. Austria
Banking Sector Asset Exposure: 4.84%
Total PIIGS Exposure: $50.15 billion
Size of Financial Sector: $1.035 trillion
Direct Banking Sector PIIGS Exposure*
Portugal: $2.79 billion
Ireland: $8.49 billion
Italy: $25.39 billion
Greece: $4.65 billion
Spain: $8.82 billion
*Figures are rounded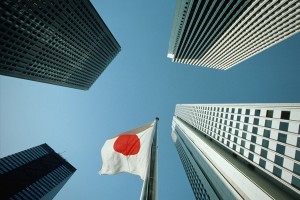 14. Japan
Banking Sector Asset Exposure: 5.02%
Total PIIGS Exposure: $121.87 billion
Size of Financial System: $2.424 trillion*
Direct Banking Sector PIIGS Exposure**
Portugal: $4.22 billion
Ireland: $30.19 billion
Italy: $53.08 billion
Greece: $6.39 billion
Spain: $27.98 billion
*Includes Loan Trusts, Bond Investment Trusts, Stock Investment Trusts, Discretionary Investment Advisory Contracts, Pooled Investment Vehicles and Non-discretionary assets under management.
** Figures are rounded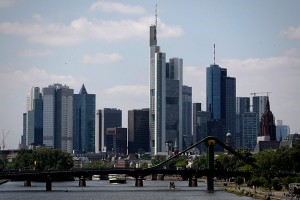 15. Germany
Banking Sector Asset Exposure: 6.18%
Total PIIGS Exposure: $703.795 billion
Size of Financial Sector: $11.3803 trillion
Direct Banking Sector PIIGS Exposure*
Portugal: $47.38 billion
Ireland: $183.76 billion
Italy: $189.68 billion
Greece: $45 billion
Spain: $237.98 billion
*Figures are rounded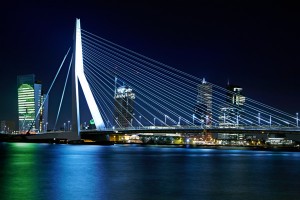 16. Netherlands
Banking Sector Asset Exposure: 6.79%
Total PIIGS Exposure: $243.59 billion
Size of Financial System: $3.585 trillion
Direct Banking Sector PIIGS Exposure*
Portugal: $12.41 billion
Ireland: $30.82 billion
Italy: $68.73 billion
Greece: $11.89 billion
Spain: $119.73 billion
*Figures are rounded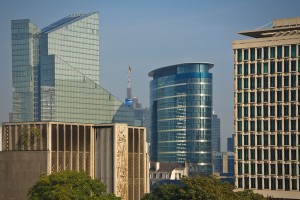 17. Belgium
Banking Sector Asset Exposure: 7.93%
Total PIIGS Exposure: $118.89 billion
Size of Financial Sector: $1.498 trillion
Direct Banking Sector PIIGS Exposure*
Portugal: $3.12 billion
Ireland: $60.77 billion
Italy: $29.86 billion
Greece: $3.62 billion
Spain: $21.52 billion
*Figures are rounded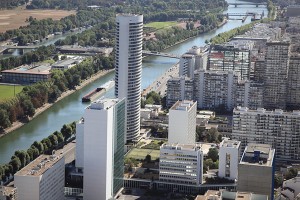 18. France
Banking Sector Asset Exposure: 10.4%
Total PIIGS Exposure: $911.32 billion
Size of Financial System: $8.76 trillion
Direct Banking Sector PIIGS Exposure*
Portugal: $44.74 billion
Ireland: $60.33 billion
Italy: $511.45 billion
Greece: $75.17 billion
Spain: $219.64 billion
*Figures are rounded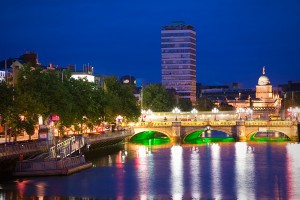 19. Ireland
Banking Sector Asset Exposure: 13.5%
Total PIIGS Exposure: $90.378 billion
Size of Financial System: $671.45 billion
Direct Banking Sector PIIGS Exposure*
Portugal: $5.43 billion
Ireland: N/A
Italy: $46.26 billion
Greece: $8.46 billion
Spain: $30.23 billion
*Figures are rounded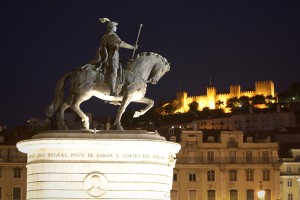 20. Portugal
Banking Sector Asset Exposure: 14.08%
Total PIIGS Exposure: $64.54 billion
Size of Financial System: $458.38 billion
Direct Banking Sector PIIGS Exposure*
Portugal: N/A
Ireland: $21.52 billion
Italy: $5.20 billion
Greece: $9.75 billion
Spain: $28.08 billion
* Figures are rounded